ROLES:

 FOUNDER
/
CREATIVE DIRECTION 
/
BRANDING
/
WEB+PRINT+UX DESIGN
 /

PHOTOGRAPHY 
/ 

COMMUNITY MANAGEMENT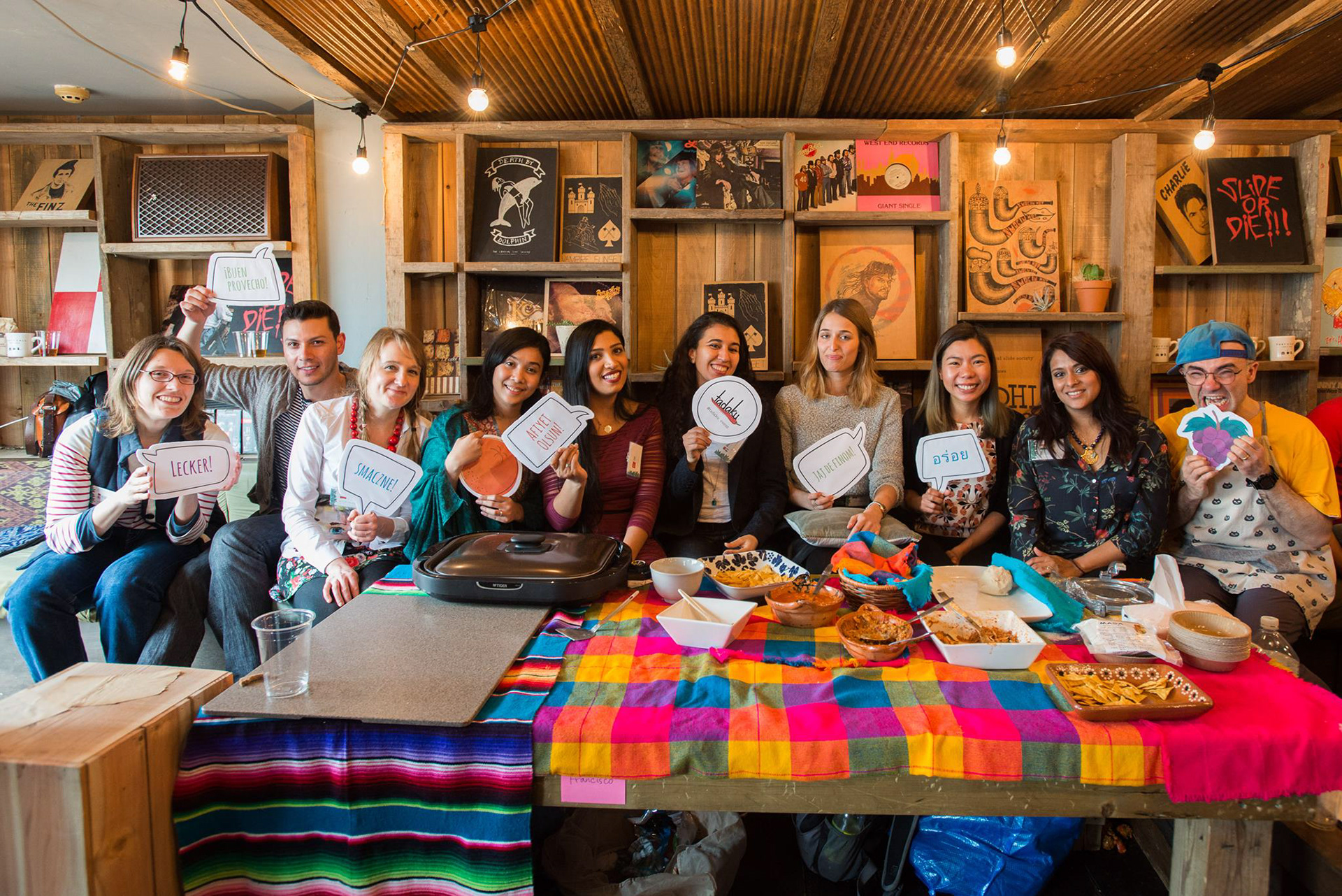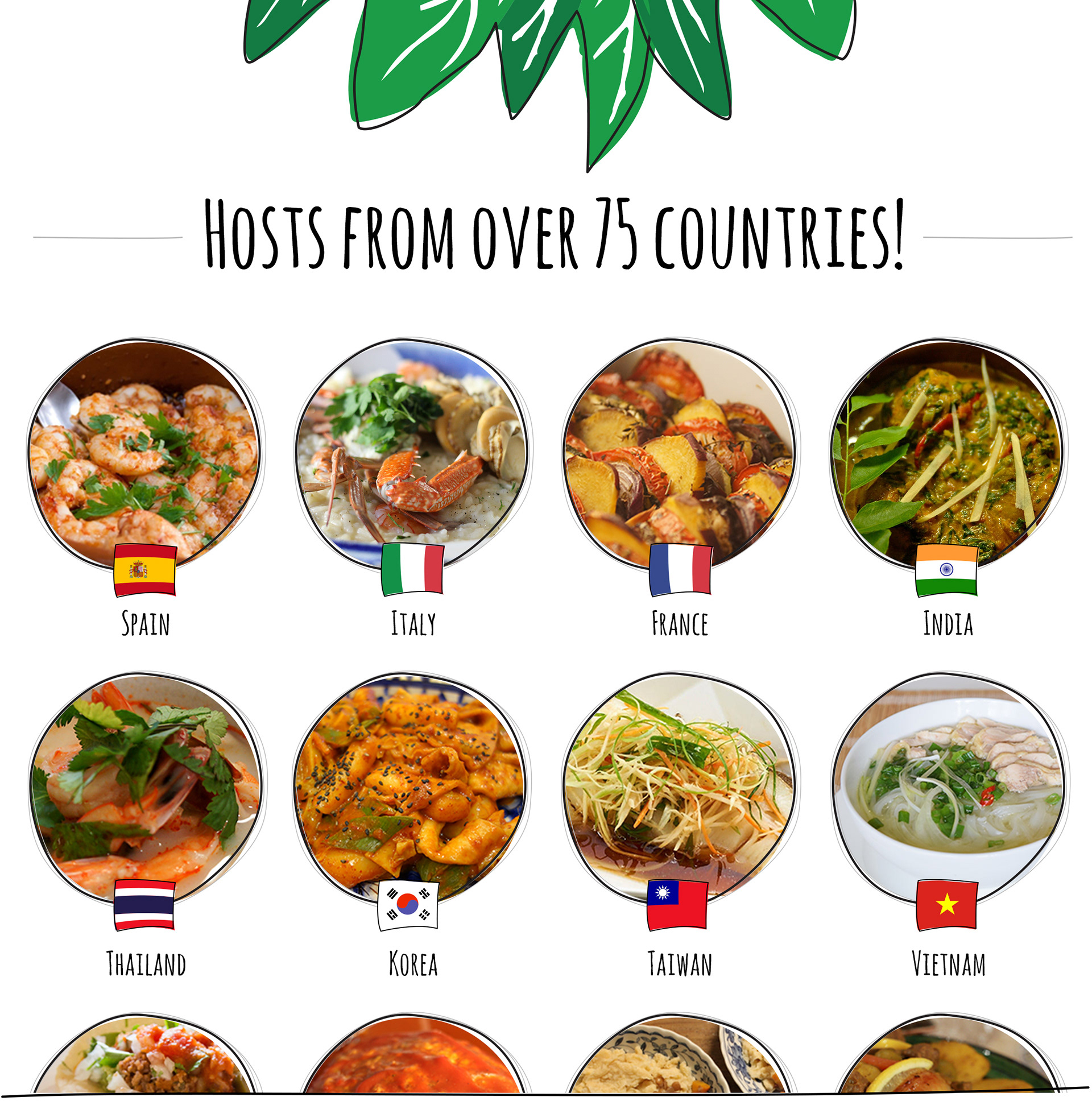 Tadaku is not just a web platform for cooking lessons, but a community for those with a great passion and curiosity for other cultures. We have grown the service to hundreds of foreign hosts and thousands of guests in Japan, who share their love and passion for cooking and culture.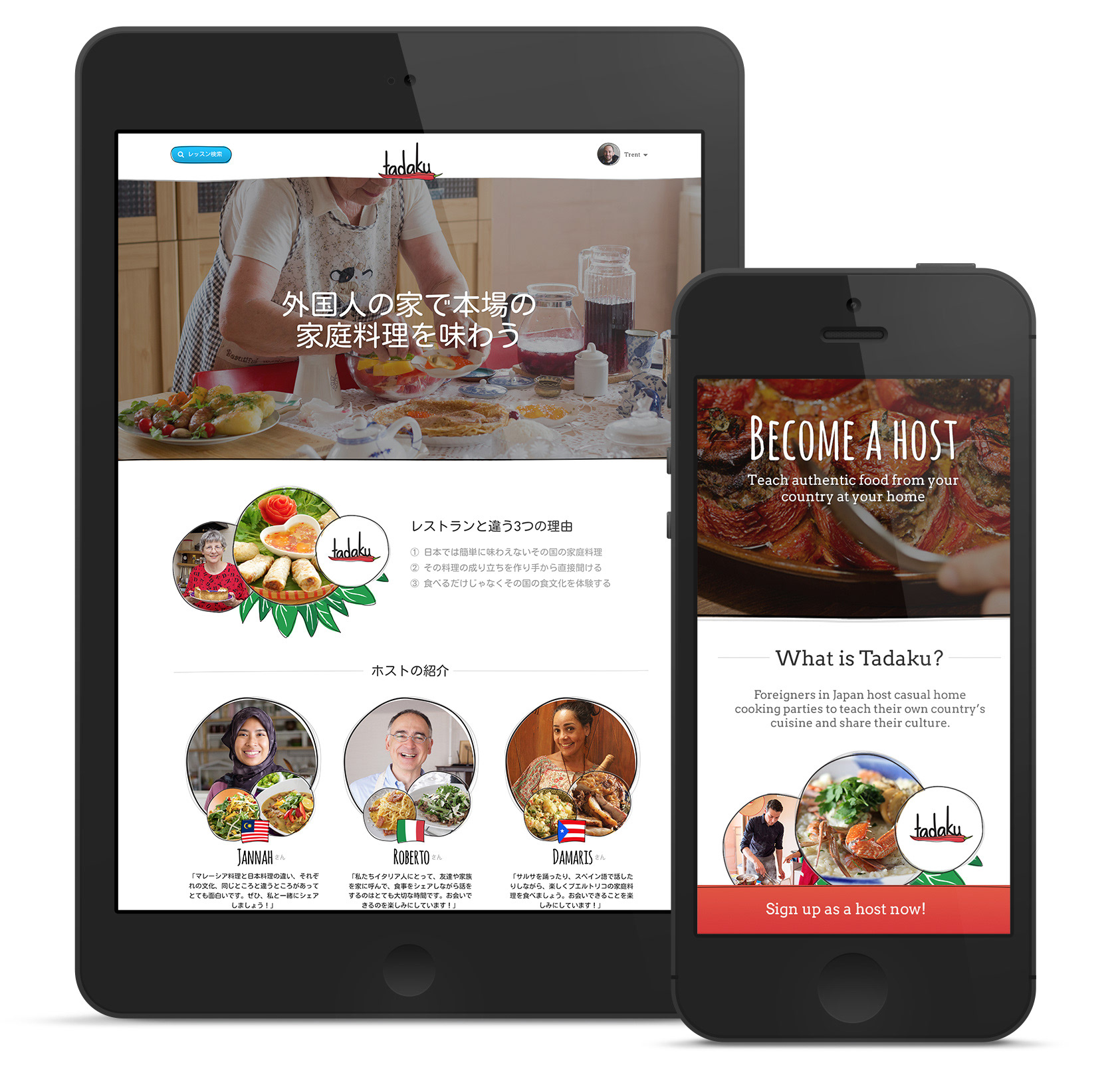 We built an online marketplace for guests to browse and book classes, and for hosts to register. With more than 85% of users accessing via mobile devices, we focused on a mobile-first website.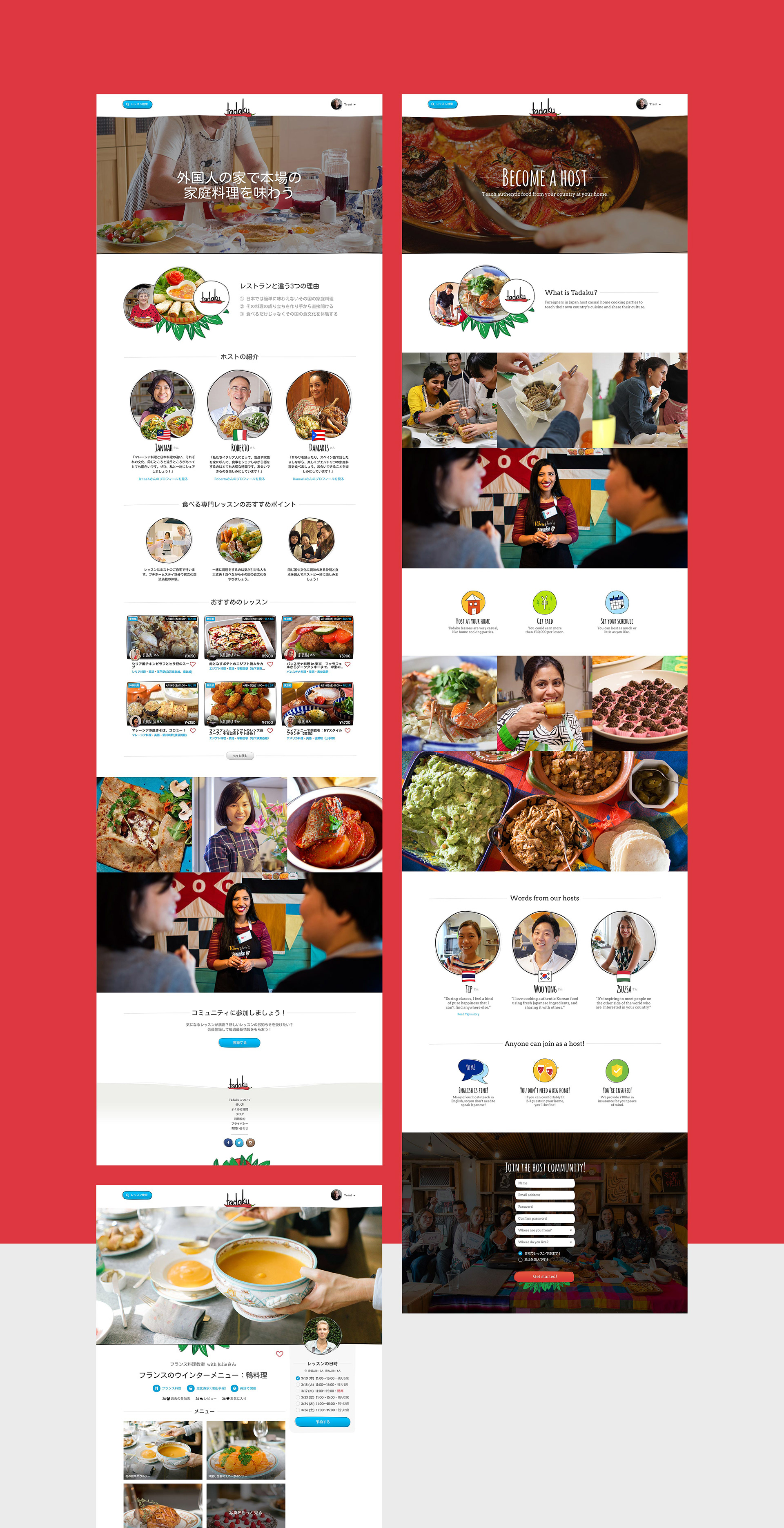 To manage quick growth, it was imperative to know and deeply understand our customers— both hosts and guests. We regularly carried out user testing and research, and quickly adapted the website to create the best possible user experience.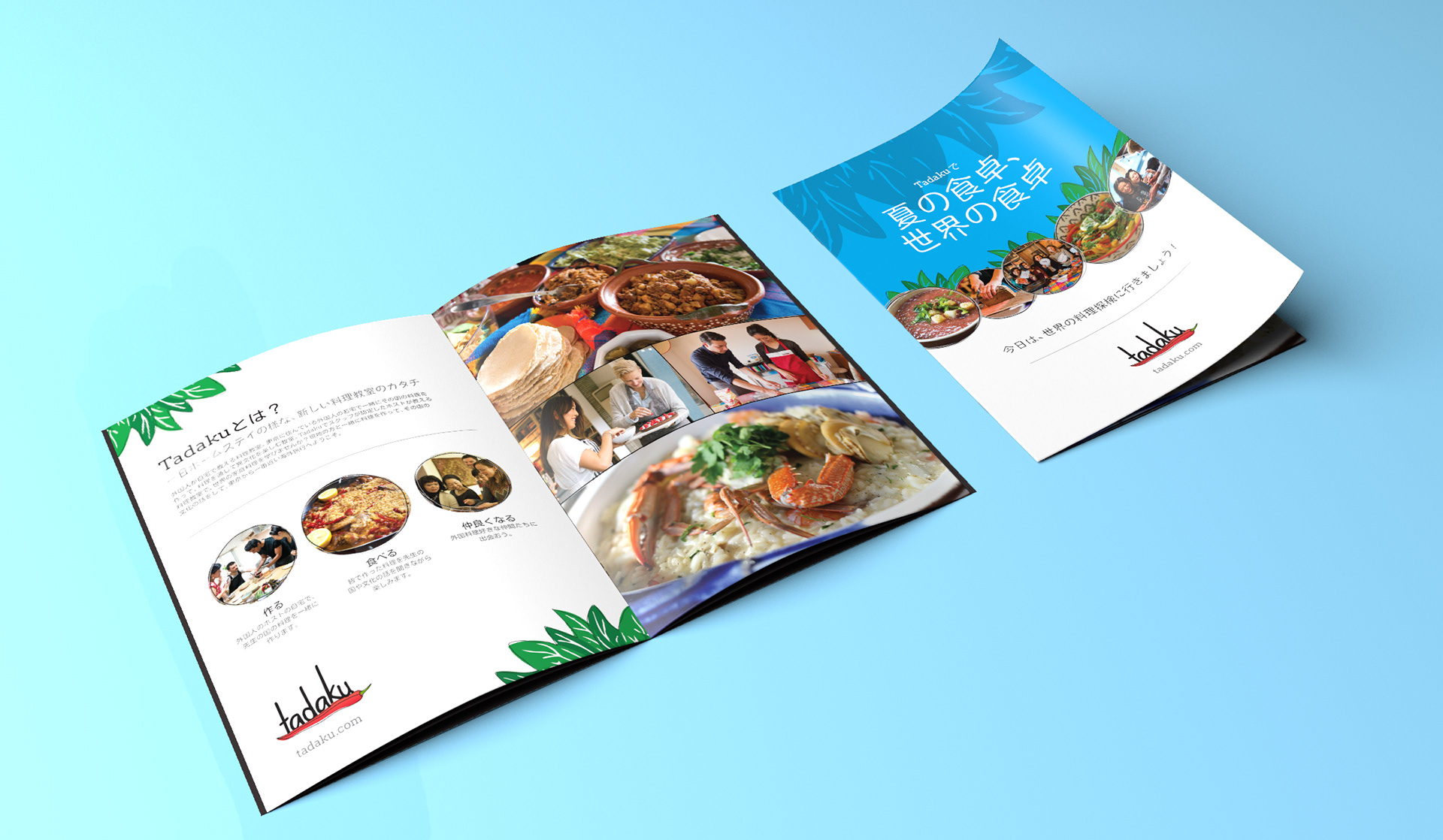 We hosted a number of regular community gatherings and parties to allow guests and hosts to interact, also giving us a further chance to learn about our customers. I designed a range of flyers, booklets, posters and other branded material along the way.
I was responsible for Tadaku's brand design and development, which carries a rough, sketchy style, to represent the "home-made" nature of Tadaku.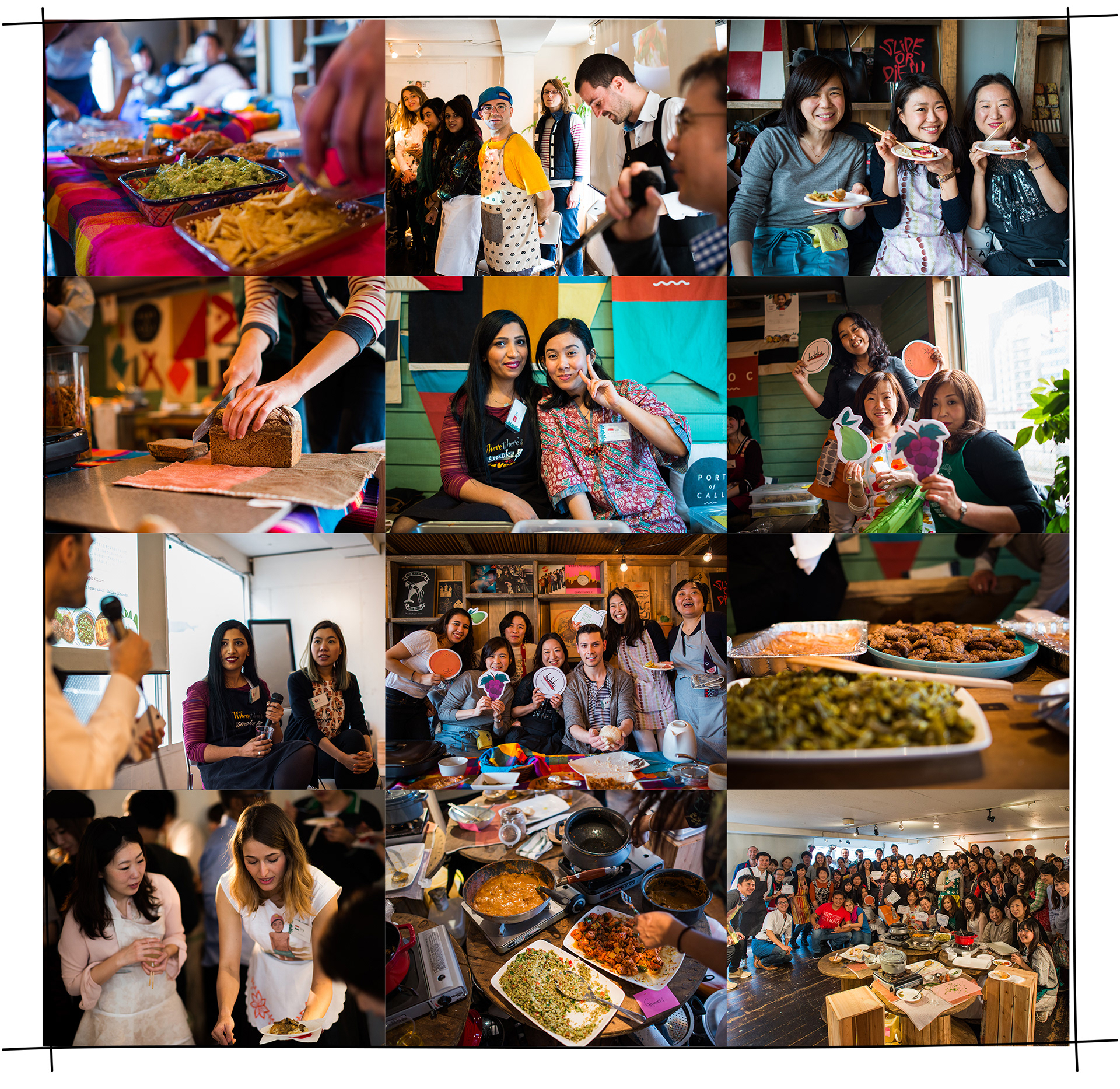 Building and fostering a community of people that brings joy to the lives of everyone involved has been hugely fulfilling.